Dealer Preferred Collision Systems
Welcome to The Atlantic Toyota Collision Center… the number one Dealer Preferred Collision Repair Center in the Greater New York Area. The Atlantic Toyota Collision Center is the only body shop in the Northeast that has built itself exclusively on reputation and dealer referrals. Nobody wants to be in an auto accident, but we pride ourselves on our ability to turn your unfortunate circumstance into a stress-free and positive experience. Before you call your insurer, call The Atlantic Toyota Collision Center. We will tow you in, get you a loaner and manage 100% of your claim. Our team of expertly skilled and gifted technicians will immediately assess the damage, order the necessary parts and begin working on your vehicle.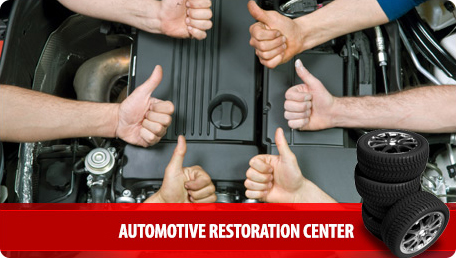 Unsurpassed Service Equipment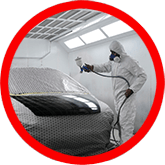 The Atlantic Toyota Collision Center specialists strive for and will settle for nothing less than perfection. We will never just fix a car, make it drivable and get it back on the road… our goal is to improve upon your vehicle's pre-accident condition. We believe in "Unrelated Damage Forgiveness" and that simply means that if you had a dent or a scratch that was on your vehicle prior to your collision… we'll go ahead and fix that too. Our techs are all ASE and iCar Gold Class Certified, the highest level of repair certification and our state-of-the-art facility houses only the industry's best in tools, instruments and equipment. Needless to say, we always have the right tool for the job.
The Atlantic Toyota Scion - Collision Center Promise
If you put your trust and vehicle into the hands of The Atlantic Toyota Collision Center… your accident will seem like a small bump in the road. We will have you back behind the wheel faster than anybody else and you'll have the confidence of knowing your vehicle was restored to factory specs with the finest quality parts available. It will also be repaired by the best, most professional servicemen in the industry.
Call the Collision center first for
Expedited Service
Stress Free Insurance Claims
Certified Parts
Safe and Proper Repairs
VIP Service and more!